Miss Hybrid Leather Thigh Boots Country Lady
Miss Hybrid leather thigh boots and huge bust.
Miss Hybrid every inch the country Lady in her thigh high leather boots, stockings and suspenders Introduces you to her new Land Rover. The off road vehicle will be stripped down and rebuilt to provide the perfect vehicle for a bit of off road dogging. Miss Hybrid strolls around the vehicle in her thigh boots before opening her coat to reveal a figure hugging top and short skirt with no knickers. There is a chill in the air as Miss Hybrid mounts the land Rover bonnet, huge cleavage and hard nipples poking through her top, lifts her skirt and fucks her pierced pussy to orgasm with a glass dildo.
Please watch the 4K UltraHD YouTube friendly preview video and click on the sample photos to see a sample thumb gallery taken from the uncensored and hard core pics and videos available inside misshybrid.com.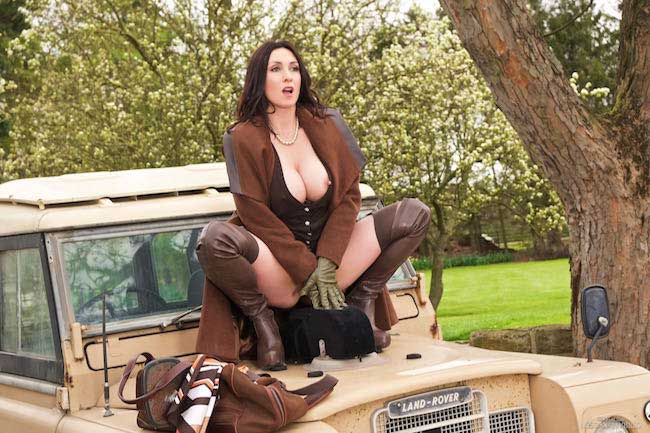 To see the complete hard core and uncensored HQ photos, 4K UltraHD video and all of Miss Hybrid's HD videos and photos please click here to visit misshybrid.com.
And to keep up to date with all the goings on and comings off at the Manor please click here to visit misshybridblog.com.